X
Sign up for commonsku
You have signed up for been invited to commonsku with a personal email address. In order to create or join a network, a valid email is required (i.e., yourname@yourcompany.com)
If you would like to sign up using a work email, please sign up again.
If you use a personal email for work and wish to join commonsku, please tell us about yourself so we can help you find the right network.
I am a promotional products distributor
I am a promotional products supplier
I am a promotional products multi-line rep
I am not part of the promotional products industry
X
Sign up for commonsku
To sign up for commonsku as a with a personal email address, we need to review your information first in order to add you to the correct network. This takes about 24 hours. Thank you for your patience.
The red fields are required.
X
Sign up for commonsku
commonsku is focused on the promotional products industry at the present time, however we will be launching into other industries shortly. Please enter your contact information below so we can tell you when we launch.
The red fields are required.
Sales Software for Suppliers
The commonsku distributor network represents over $300MM in annual volume. We developed our collaborate sales software to improve your relationships with distributors, see how they interact with your line, and give your products more visibility.
Featured Suppliers Using Collaborate view all
Join our Industry Directory
Make your company stand out and be searched by thousands of distributors on commonsku. Post company updates on everything from your latest products to your important phone numbers.
Collaborate With Distributors Inside Their Private Jobs
When you are invited, you can suggest products and collaborate with the distributor privately. The distributor can take any of your ideas they like and add them straight to the presentation, estimate or sales order they are working on. Time is saved and now everything is in one place.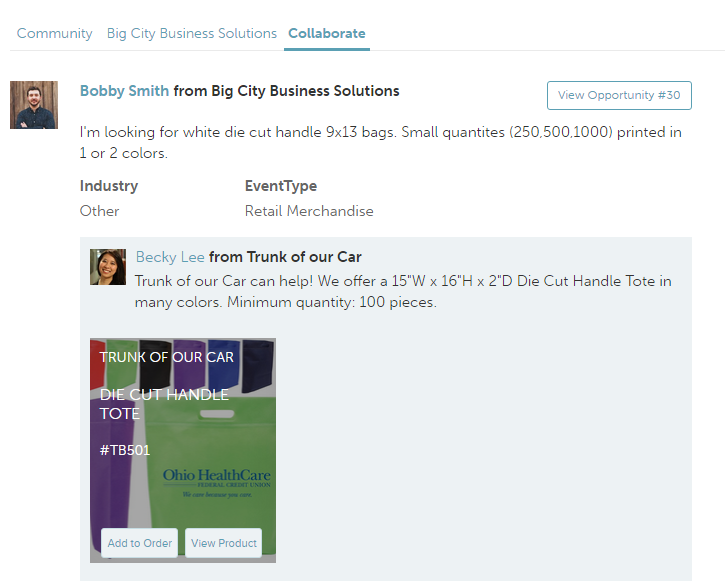 Suggest Products In Comment Threads
Now when people are looking for ideas you can add the product right to the comment stream. You can suggest products via your Distributor Central catalog or add them from your commonsku products database if it's not in DC. Distributors can add these products to their presentations, estimates and sales orders in 1 click.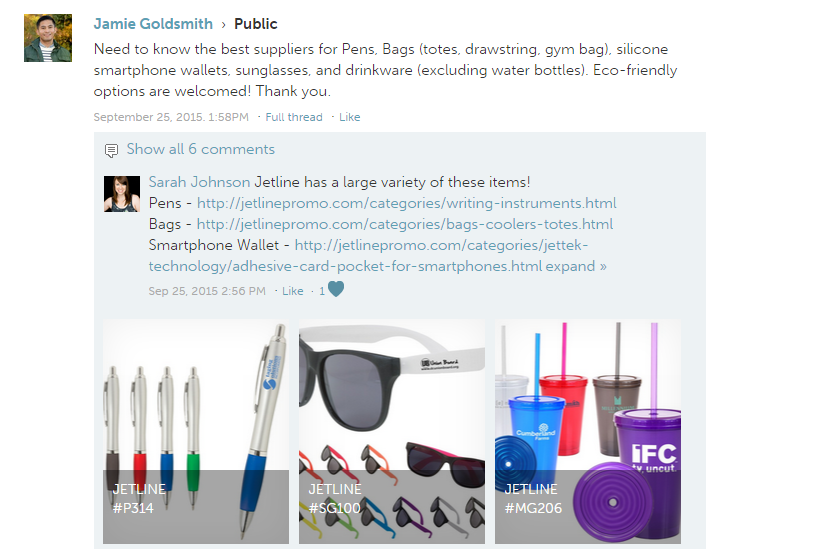 Add Products To The Community Newsfeed
Suppliers using commonsku collaborate have the ability to post products as part of a status update. This is an effective alternative to a static flyer posts as these products can be added by distributors to their presentations, estimates and sales orders in 1 click.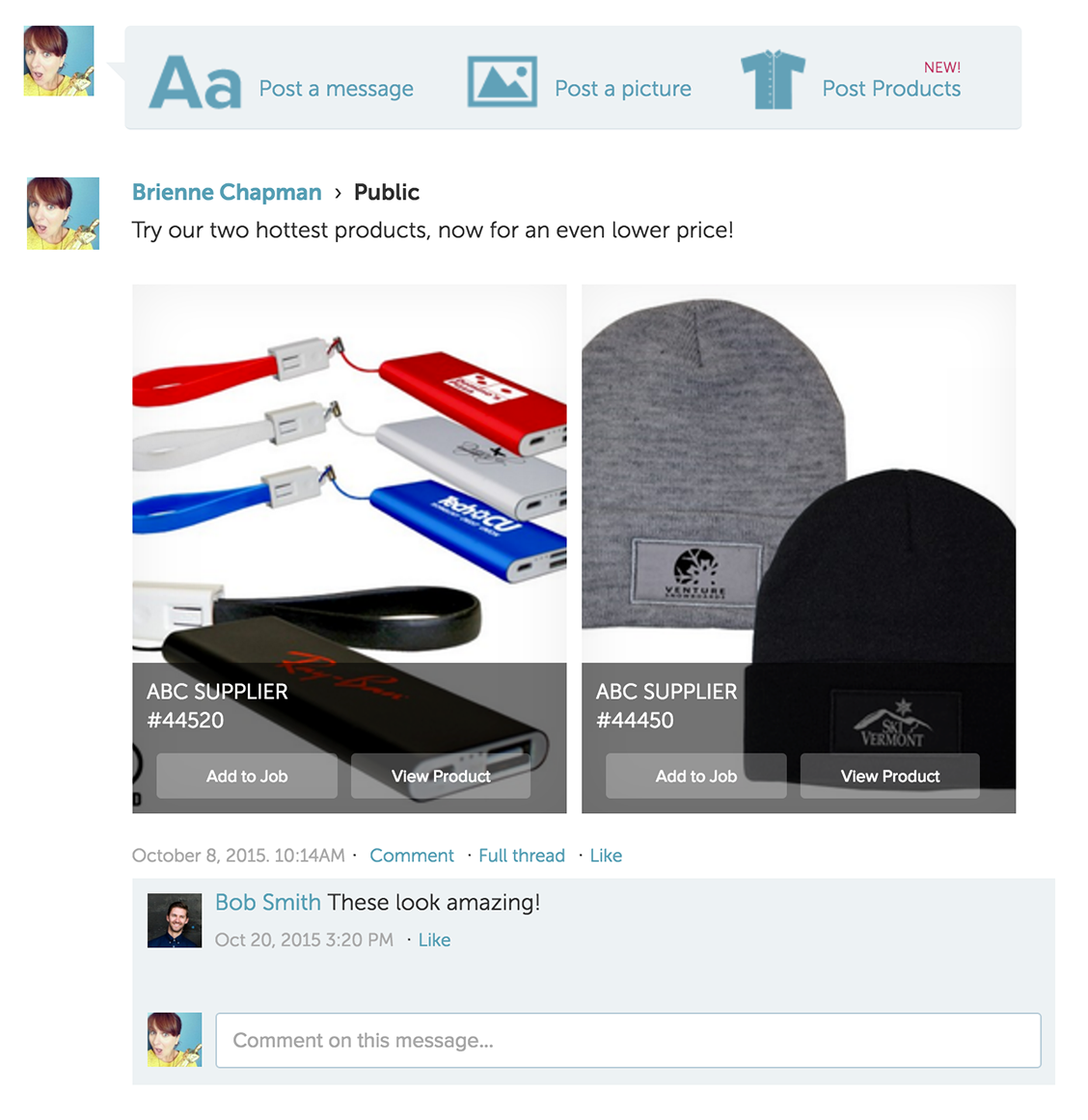 Search For Distributors On Commonsku
Access the entire commonsku network so you can better find, engage and communicate with prospects and customers.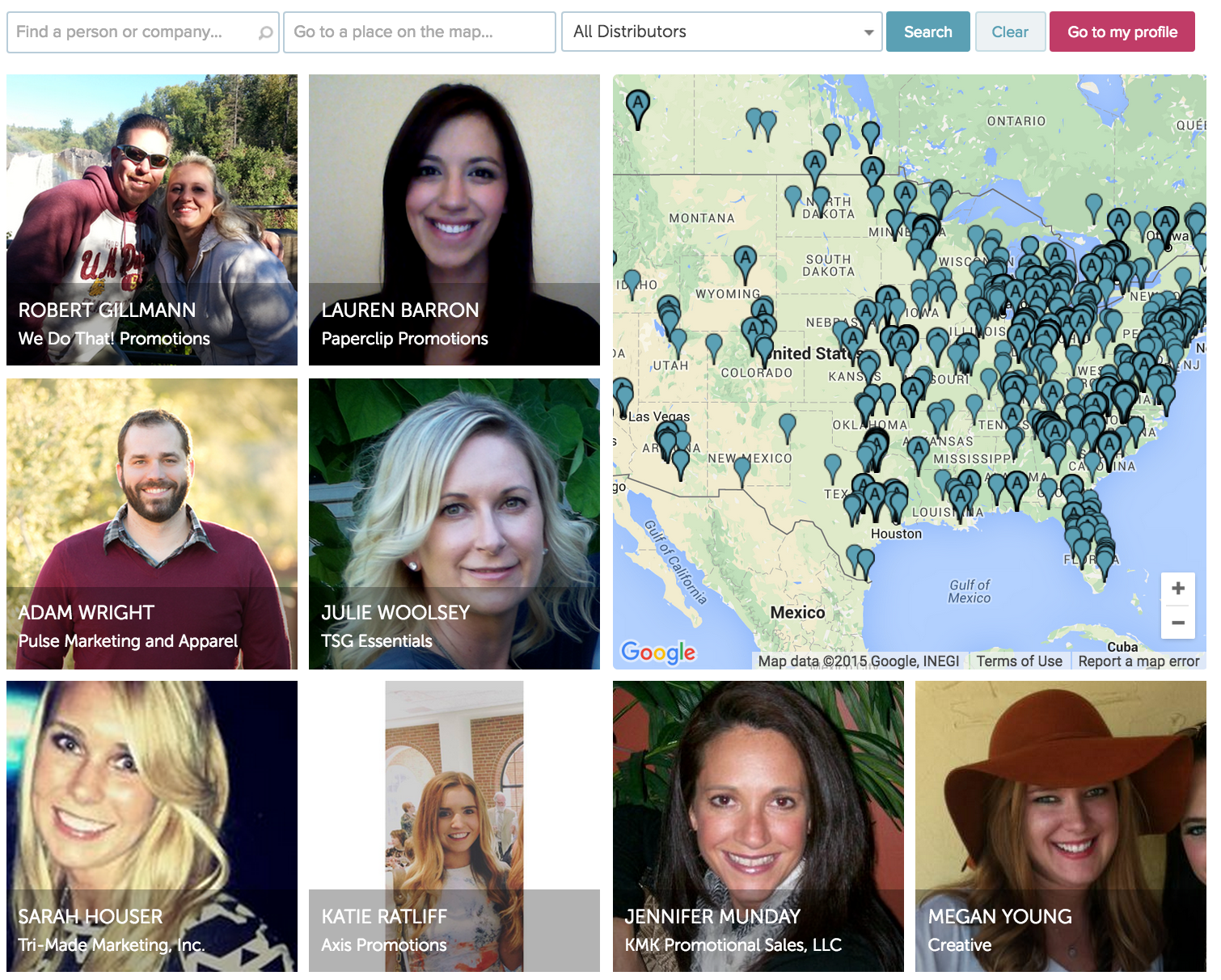 Be a part of the growing number of suppliers already using collaborate for only $99/month/company (USD).
Don't have a commonsku account?
Suppliers Using Collaborate back to top